Business Communication Services
Communications Simplified
We increase your company's collaboration and productivity by allowing your employees to communicate among themselves and with their prospect clients. Customers have a growing need for electronic communications; don't let a lack of technology cost you business. Titanium Technology Solutions can design a affordable set of communications services to help your business grow!
---
Business E-mail
Small businesses are dynamic and communication between employees can be difficult without the right tools! The tools to keep your business running often require expensive overhead; Titanium Technology Solutions' suite of productivity tools keep your business running efficiently and while keeping your budget on track. Our communications solutions are much more than email: real-time file sharing, scheduling, and collaboration, all in one place! Available from anywhere.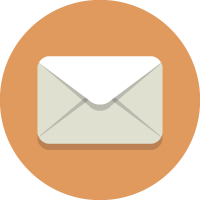 SOLUTIONS ADAPTABLE TO ANY SIZE
Our solutions adapt to your growing business. From a two-employee shop to a corporation, our communication solutions will fit your business size and its budget every step of the way.
Need an e-discovery solution? Our solutions can be built to any compliance standard for legal or internal purposes. Business Email and communication solutions from Titanium Technology Solutions increase productivity and efficiency through electronic collaboration.
---
Voice/Phone Services (VoIP)
Continue the conversation with the power of voice. While electronic communications have become the norm for businesses, some times it takes something a little more personal. Whether it's a conference call between employees or following up on a important sales lead, a phone call might make all the difference. Phone solutions from Titanium Technology Solutions are an affordable way to connect with your customers and promote collaboration between your employees.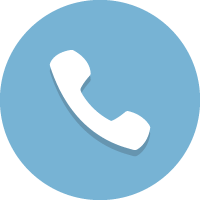 ONE OR MANY?
Our phone solutions can be implemented as central office number or with many different employee phone numbers. Advanced voice-over-IP technology allows our phone services to be expandable and adaptable to your growing business, while still fitting in your budget.
Allow our Technology Solutions Architects to design a communications solution that fits your company!
---
REAL-TIME COLLABORATION
Collaboration is more than just e-mail! Employees may need real-time feedback on an item that is too small to merit an e-mail or a dispersed team may wish to have a impromptu meeting of the minds. Real-time collaboration is just one part of the productivity suite offered by Titanium Technology Solutions. Instant messaging allows for instant feedback on questions, allowing employees to focus more on their work. Face-to-face video chat allows your employees to connect more closely with their co-workers, even if they aren't in the same room.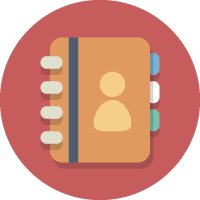 TELECOMMUTING MEETINGS
Collaboration through technology can save your company money! Virtual meetings save transportation cost and employee time without compromising information integrity. Interactive whiteboards, powerpoint presentations, all complemented with audio and video, make virtual meetings as good as the real thing. Titanium Technology Solutions offers our real-time collaboration services as part of every communication solution, saving your company money and allowing it to grow!